An incredible story of injustice, prejudice, state bias, religious dogma, tragedy and the power of family and law. Based on real events in 20th century Ireland.
Year 2015
Duration 100 minutes
Director and writer Danny Hiller
Executive Producer Bernie Ní Shuilleabháin
Producer Paul Cummins and Danny Hiller
Production Partners Defiant Films and Telegael
Genre Live action feature drama
Languages English
Distributor Simon Crowe - SC Films International
Location Ireland
Jack Taylor is an Irish television drama based on the Ken Bruen novel series. Set in Galway, the program features Iain Glen in the eponymous role of Jack Taylor, a former officer with the Garda Síochána (national police) who becomes a "finder" (private investigator) after leaving the service.
Principal photography is underway for a further three episodes of the highly acclaimed detective series Jack Taylor. Shooting will continue for 12 weeks and is being shot on location in Galway City and County.
Year 2016
Duration 3 x 90 minutes
Executive Producer Paul Cummins, Bernie Ní Shúilleabháin, Steven Katz, Geoff Webb, Greg Phillips
Producer Christine O'Connor
Director Stuart Orme, Charlie McCarthy
Production Partners ZDF, Content Media (Distributors)
Genre Crime/Thriller
Language English
Location Galway, Ireland
A road movie and thriller inspired by the Irish legend of Diarmuid and Gráinne, Pursuit is a tale of love, betrayal and revenge, and the pursuit of a life beyond crime, bondage and a shattered dream.
Paul Mercier's modern take on the legend of Diarmuid and Gráinne makes for a contemporary myth about the pursuit of power, class, love and the chance to start again.
The film features an exciting ensemble of Irish actors with Ruth Bradley, Liam Cunningham, Brendan Gleeson, Owen Roe, David Pearse and Barry Ward.
Year 2015
Duration 120 minutes
Director Paul Mercier
Executive Producer Paul Cummins
Producer Anne Gately
Production Partners Telegael / An Pointe / BAI / IFB
Genre Live Action Feature Film
Language English
Location Ireland (Galway/Dublin), Spain
Drop Dead Weird follows the hilarious antics of an Australian family who moves to Tubbershandy, an isolated seaside village in Western Ireland. The Champs move to Ireland to save the family B&B, as the bank is threatening to sell and local identity Bunni Shanahan is ready to take over.
With three 'fish-out-of-water' Aussie kids, one kooky Irish grandfather and two recently zombified parents, running a B&B in a remote seaside Irish village, things are going to get weird... DROP DEAD WEIRD!
The three Aussie kids - Lulu, Bruce and Frankie are finding it hard enough fitting into a new hometown, but now they have to harbor an enormous secret. Their parents are zombies. Yes, ZOMBIES. We're talking seriously undead with limited vocabularies and really terrible skin.
The three kids must invent on a daily, or even hourly basis, a way to keep the truth under wraps or Bunni Shanahan will be on to them. Their schemes, ideas and unexpected twists of fate are a constant source of adventure and hilarity.
Year 2017
Duration 26 x 24'
Executive Producers Paul Cummins (Irl), Monica O'Brien (Aus), Sally Browning (Aus)
Producers Christine O'Connor(Irl), Kylie Mascord (Aus), Keaton Stewart (Aus)
Directors Danny Raco, Beth Armstrong
Production Partners RTÉ (Irl), Seven Network (Aus)
Genre Young People
Language English
Location Galway, Ireland & Sydney, Australia
A mysterious "bad girl" checks herself into rehab to find someone who can cook meth for her. After breaking him out, she draws him into a dangerous love triangle with her abusive dirty cop boyfriend and their get-rich-quick drug score plan. Everything goes horribly, violently wrong... and then the next day, they do it again in this genre-bending, neo-noir time-shifting, whiplash of a movie.
Year 2015
Duration 107 minutes
Executive Producer Eddie Guzelian, Madellaine Paxson & Paul Cummins
Producer Fred Schaefer, Fleur Saville, Ethan Pines
Director Madellaine Paxson
Production Partners Telegael
Genre Live-action feature film
Languages English
Distributor Acort International
Locations USA and Ireland
Aifric is a 26 x half hour comedy drama, for a tweenie and early teenage audience. It's about the big issues facing all young teens – how to find your own identity, how to navigate the mindfield of school life, how to fall in love, without falling on your face. It's an affectionate look at family and school life, seen through the eyes of a character who sometimes wishes she didn't have a family to live with, or a school to go to ...
Cliona Ní Chiosáin stars in the title role of Aifric, with Barry Barnes as her music-obsessed father Tom, Mairead Conneely is Aifric's hippy, alternative mother Janis and Kevin O'Dwyer plays the role of her yoga loving, annoying, younger brother Traolach.
Year 2006 - 2008
Duration 26 x 24 minutes
Executive Producer Paul Cummins
Producer Micheál Ó Domhnaill and John Brady
Director Paul Mercier
Production Partners TG4, IFB, BAI and Telegael
Genre Live Action
Distributor Cake Entertainment
DONAL SKEHAN - KITCHEN HERO
Irish chef Donal Skehan travels the length and breadth of Ireland cooking new and simple dishes for everyone to try at home.
Year 2014
Duration 4 Series, 13 x 26"
Executive Producer Brian Walsh RTÉ
Producer David Hare
Director David Hare, Billy Keady, Emma Reynolds
Genre Lifestyle-Cookery
Languages English
Locations Ireland
NEVEN MAGUIRE - HOME CHEF
Accomplished chef and restauranteur Neven Maguire cooks simple dishes in a restaurant style.
Year 2014
Duration Series 1-7
Executive Producer Brian Walsh RTÉ
Producer David Hare
Director David Hare, Billy Keady
Genre Lifestyle-Cookery
Languages English
Location Ireland, Dubai, London, Paris, Madrid, Amsterdam, Berlin, Frankfurt, Luxembourg
Saol faoi Shráid follows the adventures of Glibín & Ribín, alien characters from the centre of the earth whose tunnelling machine crashes just underneath ground level.
Year 2015
Duration 26 x 12"
Executive Producer Darach Ó Tuairisg
Producer Micheál Ó Domhnaill
Director Deirdre Ní Fhlatharta
Genre Live-action Puppets
Creators Darach Ó Tuairisg and Micheál Ó Domhnaill
Language Irish
(In development)
Alexander and Pete is a live-action comedy series for a tween audience. The show's main protagonist, Alexander (13) is a loveable "cool" kid with two best friends, a devoted Dad, a totally teenage sister, and one main passion in life...magic! An amateur magician, Alexander is an expert on its history and knows everything there is to know about its famous magicians. He's got an Encyclopedia of Magic as well as a treasured box full of tricks. He's got pictures and posters, coins and cards, but the one thing Alexander doesn't have is any knowledge of his true powers. But Alexander's life is about to change with the sudden arrival of an extraordinary new friend...a six hundred-year-old talking rabbit named Pete!
Duration 26 x half hour live-action series
Executive Producer Paul Cummins
Producer Siobhán Ní Ghadhra
Director Simon Hynd
Genre Tween
Partners Baby Cow and Super RTL Germany
Creators Barbara Slade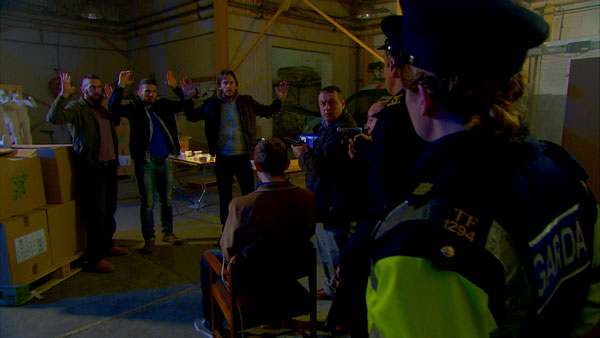 Na Bunions is a 6 part live-action comedy series for adult audiences.
Barney Bunion is looking for a new career after returning from the USA where he worked as a Store Detective. Barney is married but has no children.
Together with his brother Cecil, he decides that a career as a private detective might be the correct career path. Neither Cecil nor Barney realise the complicated and twisted goings on that are about to come their way. The boys establish their Private Detective Agency with plenty of comical capers.
Year 2014
Duration 1x 52", 5 x 26"
Executive Producer Enda Boner
Producer Aodh Mac Fhionnghaile /Cúl a Tigh
Director Charlie Mc Carthy
Production Partners Telegael/TG4 /BAI
Genre Live-action Drama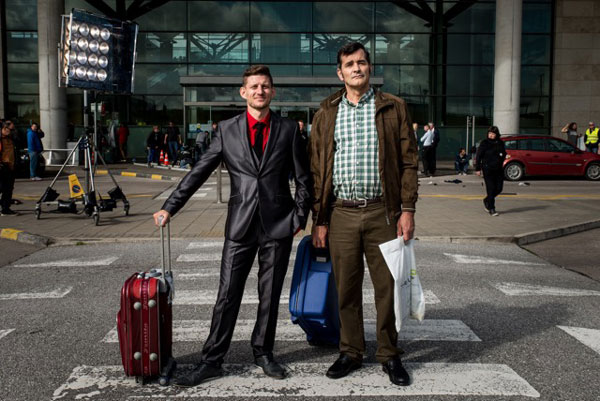 The extravagantly rich Grace wants to revive a 20-year old love affair. Mark travels to Ireland, together with pushy Ronnie and pretends to be his deceased brother Michel. Mark still wants to steal his money and lover, posthumously take revenge on his brother who he hates so much.
Year 2014
Duration 120 minutes
Executive Producer Paul Cummins
Producer Mariano Vanhoof & Fobic Films
Co-Producers Telegael /Eén
Director Geoffrey Enthoven
Production Partners Telegael /Eén
Genre Tragicomedy Feature
Screenplay Pierre De Clercq
Languages Dutch and English
Distributor Kinepolis Film Distribution
Locations Ireland and Belgium
STEIP 2014 - OIREACHTAS NA GAEILGE
Live three hour broadcast of the premier Sean Nós Dancing Competition from the INEC in Killarney, Ireland.
Year 2014
Duration 180 minutes - Live Outside Broadcast
Executive Producer Paul Cummins
Producers Christine O' Connor & Cathy Ní Fhlaithearta
Director Billy Keady
Broadcaster TG4
Genre Light Entertainment
Language Irish
Location Ireland
Children and their parents lose themselves in the magical world of Annabel's Kitchen where everything is fun, interesting, exciting -and full of surprises.Each episode follows its own comical storyline to encourage the viewing audience and inspire children to cook along with their parents.
During each episode a group of children come and hang out in Annabel's stylish yet homely loft apartment, where Jimmy the penguin lives in a converted fridge. Often the children and their friends have problems relating to food, so Annabel and her team take the gang on a culinary journey of exploration to come up with a winning solution in a humorous, light-hearted way.
Year 2011
Duration 30 x 11 minutes
Executive Producer Paul Cummins, Annabel Karmel, Stephen Margolis
Producer Siobhán Ní Ghadhra, Kwesi Dickson, Nick Karmel, Pete Coogan, Martin Baker, John Brady
Director Adrian Hedley
Partners CITV; Future Films; Absolutely Delicious Cupcakes Production Ltd; Telegael
Genre Pre-school Live-action
GROOVE HIGH is an animated series comedy with live action for 7 to 12 year old boys and girls about a group of talented kids living and learning together in an elite school for the performing arts.
When you're on the road day after day, touring with your rock band and living the dream, you have a lot of time to think about the good old days. That's exactly what Tom and Zoe are doing :Looking back on their high school years with fond memories. Memories that often can be slightly distorted or exaggerated.
Tom and Zoe are our tour guides into Groove High, the most elite performing arts boarding school in the country, where they had been accepted a few years ago. At the time, they had to prove to themselves and to the rest of the world that they had what it takes to make their dreams come true. Let's follow them, beneath their costumes, drama classes and auditions, as they experience along with their friends, the most challenging, humiliating and possibly the best years of their lives.
Year 2011
Duration 26 x 24 minutes
Executive Producer Frederic Puech, Marc Boucharlat, Paul Cummins and Laura Perkins-Brittan
Producer Frederic Puech, Siobhán Ní Ghadhra and Fabienne Lievant-Blanchard
Director David Freedman
Production Partners Planet Nemo Animation, Telegael Teoranta and Nexus Factory - Partners
Genre Live Action / Animation
Distributor TBC
Eleven year old Jasmine Hart (Jaz) has a genie in her phone. All Jaz really wanted was the free ringtone download advertised in a weird pop-up ad online, but instead she got landed with Genie.
Year 2011
Duration 26 x half hour live-action series
Executive Producer Paul Cummins, Tony Humphreys and Maia Tubiana
Producer John Brady, Siobhán Ní Ghadhra
Production Partners Talent TV, UK; Moonscoop, France and CITV, UK.
Genre Tween
Sold to ABC Australia.
Tap dancing elephants and snakes, bell-ringing pelicans, tightrope walking penguins, cheerleading leopards and a bush baby with stage fright are among some of the characters lining up each week to try and impress the panel of judges headed by Clive a vain lazy lion who quite literally eats acts for breakfast!
Year 2011
Duration 26 x 12 minutes
Co-production Calon, Wales and Telegael for CBBC.
Genre Childrens puppet series
Super Sportlets, an intriguing mix of live action and state-of-the-art CGI environments and special effects, features four young, college-aged aliens from the planet Sportus who pursue bad guy Rudy Rude, to Earth to stop him from robbing Earth kids of their energy and turning them into video game playing, junk food eating coach potatoes. The four sporting superheroes, Athletica, Ballistico, Charm and Strongo, appear as normal humans in their ultra-modern gymnasium, a place where kids can practice and improve their various sporting skills.
Year 2010
Duration 26 x 13 minutes
Executive Producer Mike Young, Liz Young, Volkert Struycken, Stan Adam, Nicolas Atlan, Paul Cummins
Producer Siobhán Ní Ghadhra
Director Jeffrey Nodelman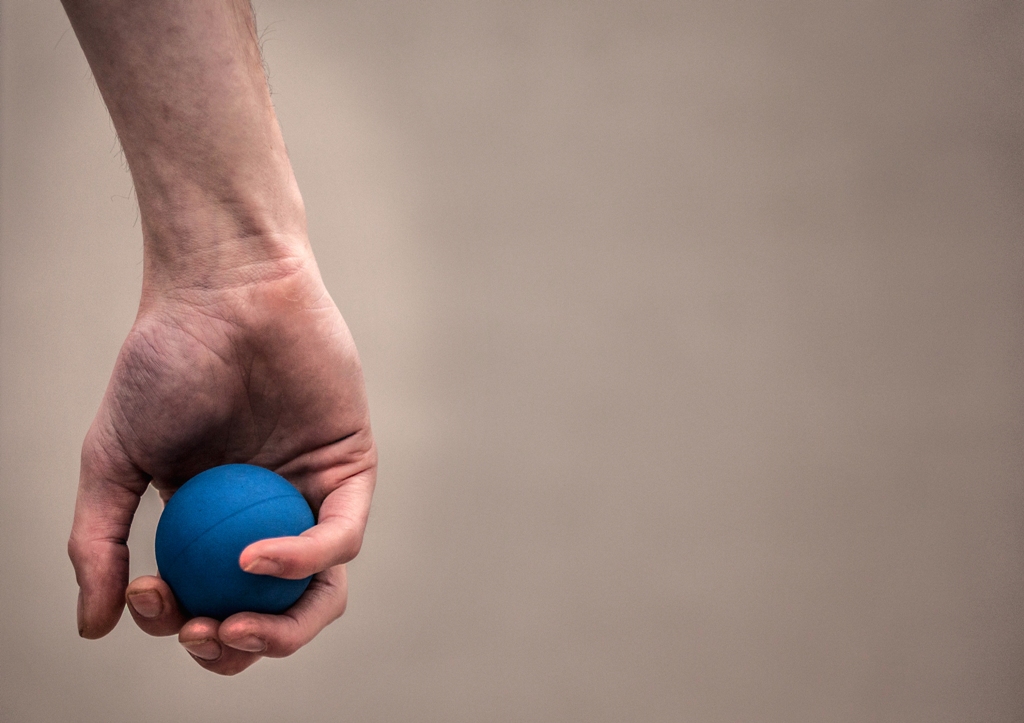 Under Open Skies is an affectionate look back on the recent history of the GAA sport of Handball, amidst the backdrop of the creation and subsequent dereliction of the countless outdoor alleys that scatter the landscape of both urban and rural Ireland.
Year 2014
Duration 12 minutes
Executive Producer Paul Cummins
Producer Heather G Mills
Director Ben Jones
Co-Producers IFB (Reality Bites scheme)
Genre Documentary
Language English
Location Ireland